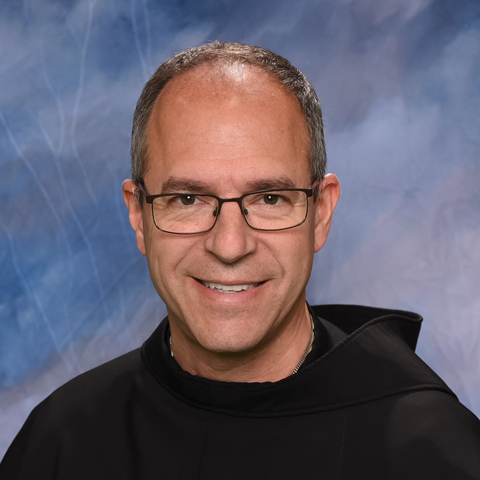 Fr. Paul Joseph Langevin, OFM Conv.
Pastor
The Lord give you peace! Welcome to Holy Family Catholic Church. I pray you will experience an awakening of your faith and continue growing in holiness by being an integral part of our Holy Family faith community. As you look through our website, you will find essential details about Holy Family Parish and School. The best way to understand and appreciate our parish community, however, is to become actively involved in it since the strength of...
read more
Mass Times
Weekend Masses
​Saturday :  5:00 pm
Sunday :  8:00 am, & 10:30 am
Weekday Masses
Tues. – Fri. :  7:00 am   |  Mon. & Wed. :  5:30 pm
First Saturday of the month:  8:00 am
First Friday of the month :  5:30 pm
Reconciliation
Saturday: 3:00 PM to 4:30 PM or by appointment
For Holy Days of Obligation, please consult the weekly bulletin for Mass times.
Bids, Ribs, and Blessings
Ribs & Ribeyes Dinner
June 18, 2021
4pm – 7pm
Holy Family Parish Parking Lot
You can buy tickets for the best ribs and ribeyes in town.
It's not too late to buy raffle tickets – you could be the lucky winner of $5,000. Raffle tickets are in the back of church and should be returned to the parish office with your payment or they can be purchased at the parish office until June 18th. Raffle tickets will also be sold along with chances for the Mary and Martha quilt between 4pm-7pm during the Ribs and Ribeyes Dinner on June 18th.
Make a cash donation in any amount and you will receive tickets based on the level of donation for the drawing for the contents in the Mystery Box!!
Now is the time to make your move on the Silent Bid Prizes. Call or text your bid to 648-5002 and you will be notified when you are outbid. Just keep bidding! Bidding ends at 8 pm Thursday, June 17. See the attachment for the Silent Bid Prizes.
Lots of Ways to Get Involved.